Working in partnership with individuals, families and carers
Positive Behaviour Support (PBS) is about creating individualised strategies for people with disability that are responsive to the person's needs, in a way that reduces the occurrence and impact of behaviours of concern and minimises the use of restrictive practices.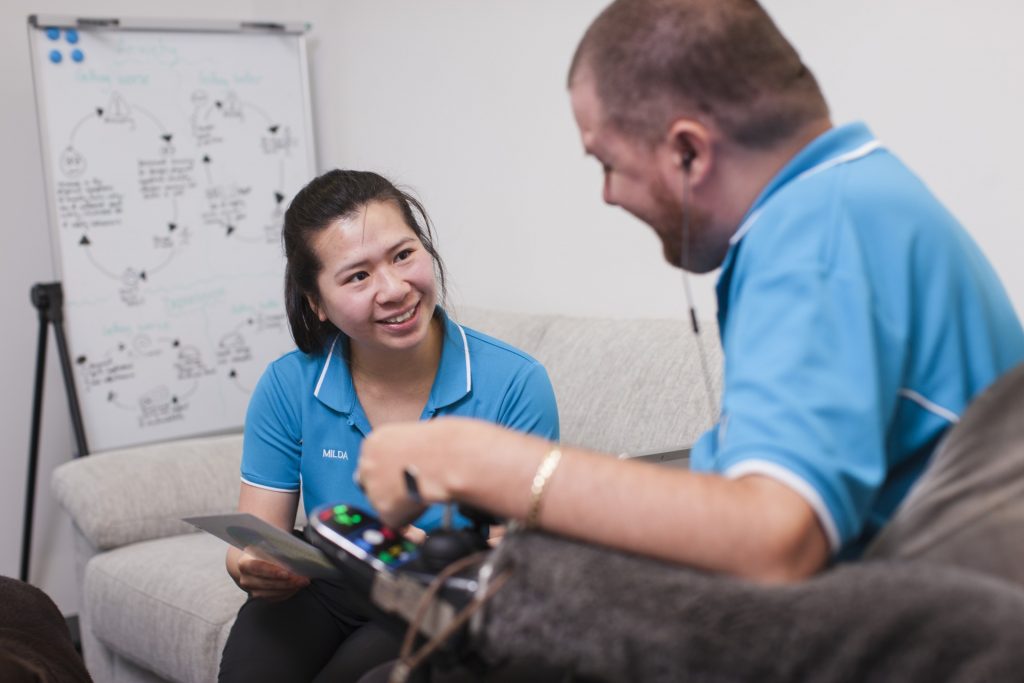 Improving quality of life
The Kern PBS Team consists of occupational therapists and provisional psychologists and uses an evidenced-based approach by working in partnership with individuals, families and carers to:
Develop an understanding
Expand knowledge, skills and resources
Improve wellbeing, skills and quality of life
Problem solve and implement strategies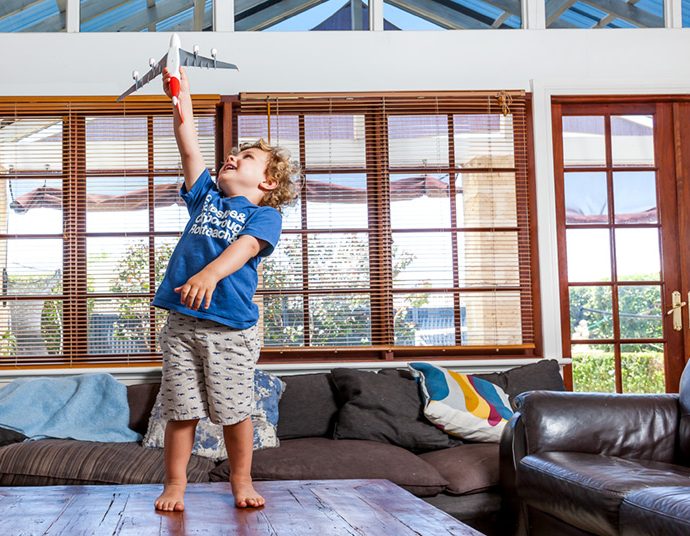 All behaviour is a form of communication. Everyone communicates through behaviour.
Challenging behaviour is just the tip of the iceberg. To make changes, it is important to understand what lies beneath. Our experienced psychologists and therapists develop an understanding of the factors that contribute to an individual's behaviour and understanding why it is occurring.
Examples of challenging behaviour that Kern's therapists can provide support for include:
Refusing to do things or cooperate
Running away
Fighting with siblings/parents/family members
Spitting or faecal (poo) smearing
Aggression and violence
Harming others
Withdrawal
Anxiety and depression
Self-harm and suicidal behaviour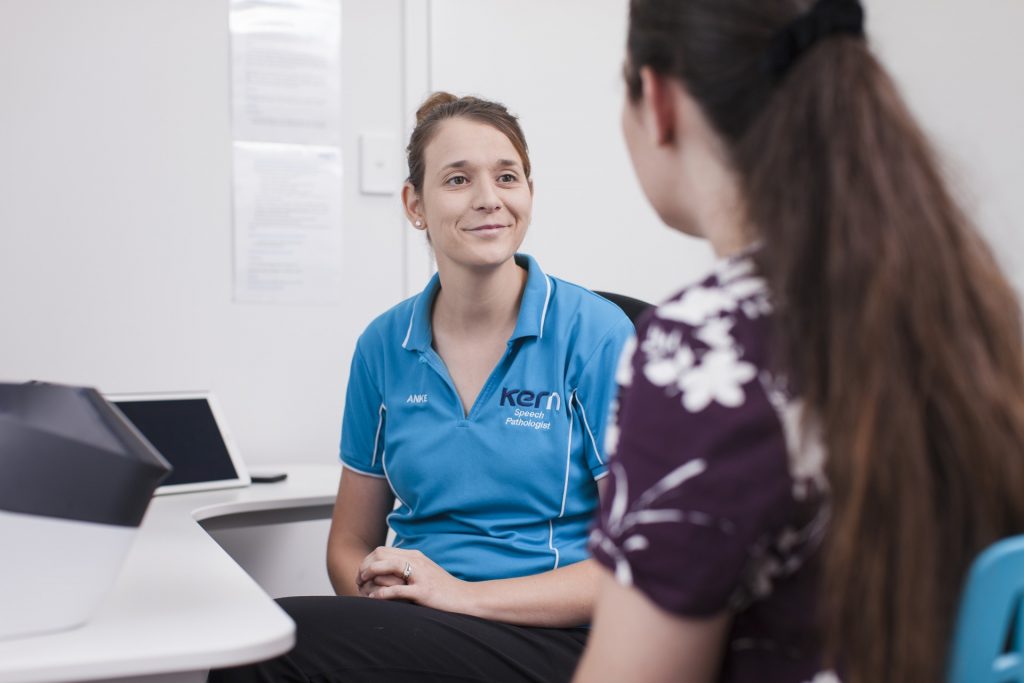 Comprehensive and unique psychology
Our PBS practitioners use a comprehensive approach to assessment, planning and intervention to address individual needs, home environment and overall quality of life. This includes meeting the safety and wellbeing of individuals and their families and carers.
Family and person-centered approach
At Kern, our experienced PBS psychologists and therapists use a family and person-centred approach. We understand the individual and their family are the experts on their needs and experiences.
We work collaboratively with the individual and their key supports, to holistically understand their goals and needs. We strive to ensure the individual and family have choice and control at all stages of their therapy journey.
We problem solve and implement strategies that proactively support behaviour and meet the individuals's needs, informing the development of a Behaviour Support Plan.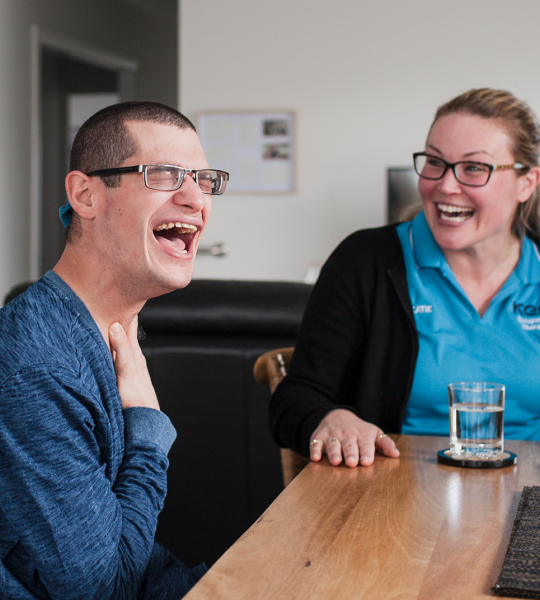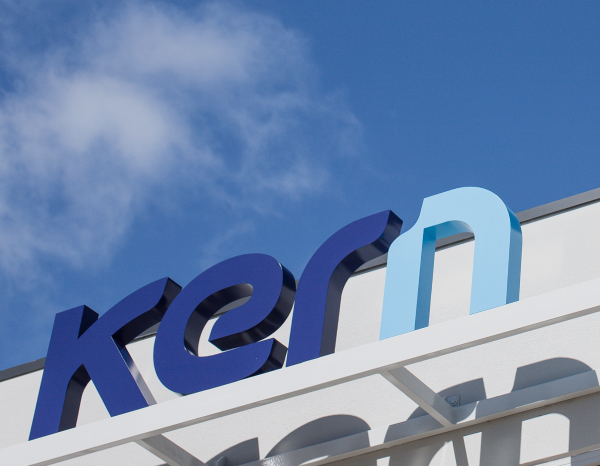 Therapy where you want it, when you need it
Available as both a clinic-based and mobile therapy service, our therapists can work with you in the environment of your choice.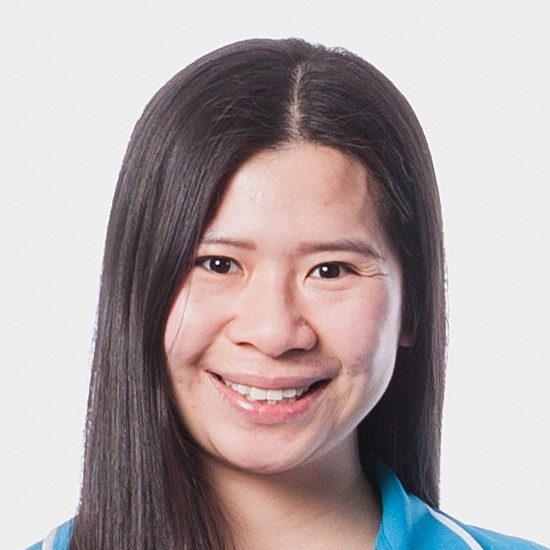 "It is an absolute privilege to be given the opportunity to work alongside my amazing colleagues who have a wealth of knowledge in Positive Behaviour Support. They never fail to inspire me to engage in intentional curiosity and adopt a flexible mindset, all the while implementing a strengths-based, collaborative and person-centred approach."
Armilda Ho
Occupational Therapist & PBS Practitioner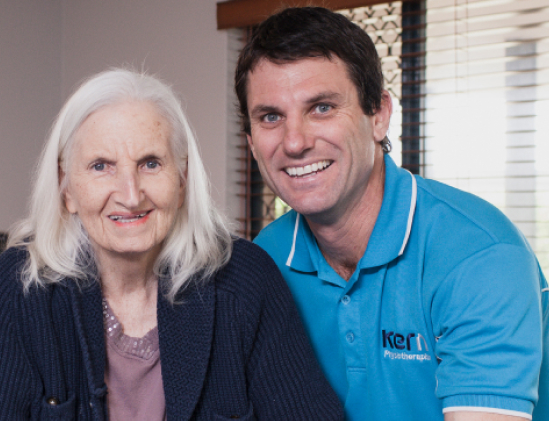 Other Specialised Psychological Services