Empowering children to make sense of their experiences, relationships and emotional world through play.
Therapists create a safe and supportive environment for the child, entering their world through play and allowing the child to lead the way. Nurturing children to develop skills that will support then through life; such as self- awareness, building positive self-esteem, relationship building, developing resilience and problem-solving skills. Play therapy tailored to the individual needs of each child and their family
Child centred play therapy can help your child with many specific needs and challenges including:
Anger management
Anxiety and self esteem
Hyperactivity
Self-harm and depression
Sleeping and eating difficulties
Sibling rivalry
Feeding and mealtime issues
Selective mutism
Withdrawn child How play therapy supports your child
Play therapy is a unique evidence-based intervention that fits with the developmental needs of children, who unlike adults, are better able to express themselves and process their experiences through play than talking-based therapy.
Our specialised therapists are available to provide support in the following areas:
Adjustment to change
Divorce/ separation
Grief and loss
Abuse and neglect
Learning difficulties
Attachment issues
Bullying and social difficulties
Chronic illness and hospitalisations
Trauma
ADD/ ADHD and Autism Therapy where you want it, when you need it
Available as both a clinic-based and mobile therapy service, our play therapists will work with you and your child to determine the most suitable environment for effective therapy. Other Specialised Occupational Therapy Services
Augmentative & Alternative Communication (AAC)
Positive Behaviour Support (PBS)
Assistive Technology & Home Modifications
What Our Clients Say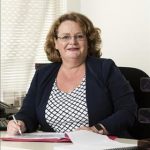 "I would strongly recommend Mark and his team as a partner in health care, they always treated the patient not the disease""
Di Barr
Executive Director, AKG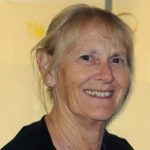 "Kern not only provide excellent standards of clinical care, service flexibility and accountability, but their caring and compassionate staff have integrated into our values-based operations, with very strong cultural alignment"
Margaret Sturdy
Director of Medical Services at Peel Health Campus