The art of learning through play
Our occupational therapists allow your child to explore possibilities and expand participation in everyday opportunities to grow and play.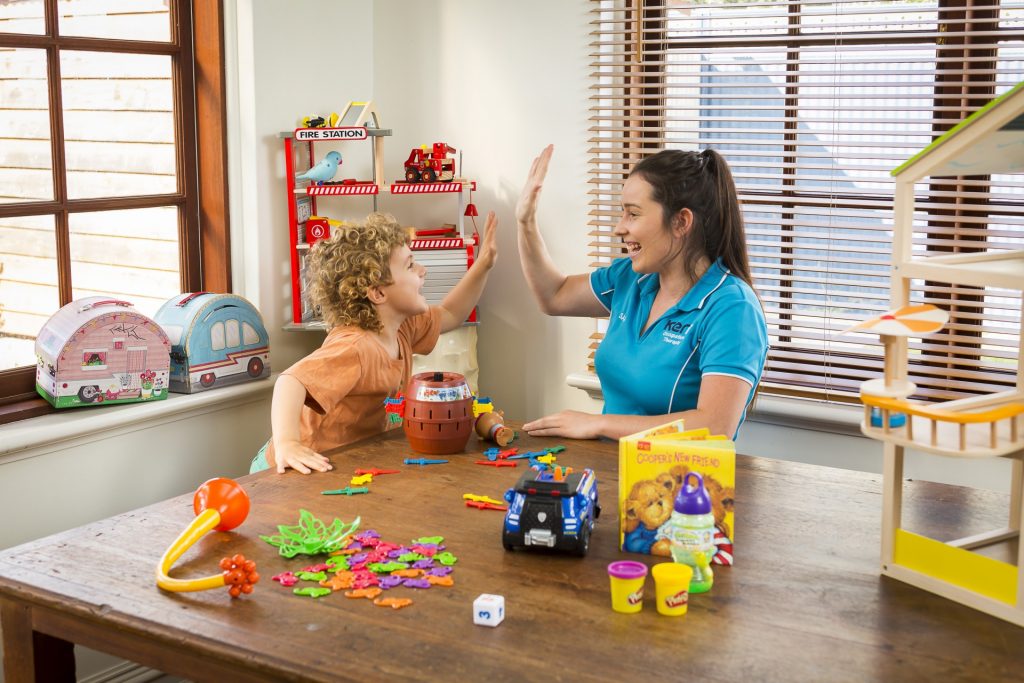 Childhood is precious
Every child needs support to enhance their natural development. Embracing the uniqueness of each child, Kern's paediatric occupational therapists use play-based therapy programs to brings the fun to everyday activities, socialisation and learning.
Emotional regulation
Social interaction
Sensory processing
Academic performance
Fine and gross motor skills
Environmental modifications
Mealtimes, sleep and toileting
Adaptive aids and equipment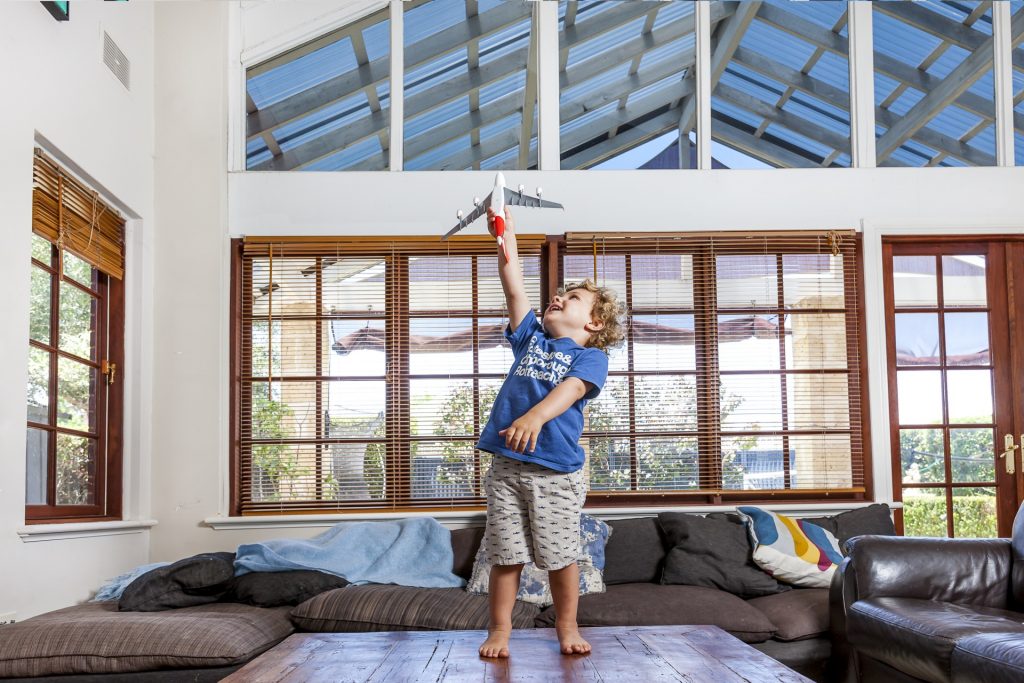 Therapy where you want it, when you need it
Available as both a clinic-based and mobile service, our occupational therapists can engage and enable your child within the environment best suited to them.
"Children are not things to be moulded, but are people to be unfolded." – Jess Lair, author
Kern's family-centred, team approach to care planning and delivery ensures the best possible emotional and functional outcomes. Our occupational therapists for children are experts in:
Evidence-based practice
Holistic assessments
Individualised care plans
Family-centred approach
Child-centred play therapy
Positive behaviour support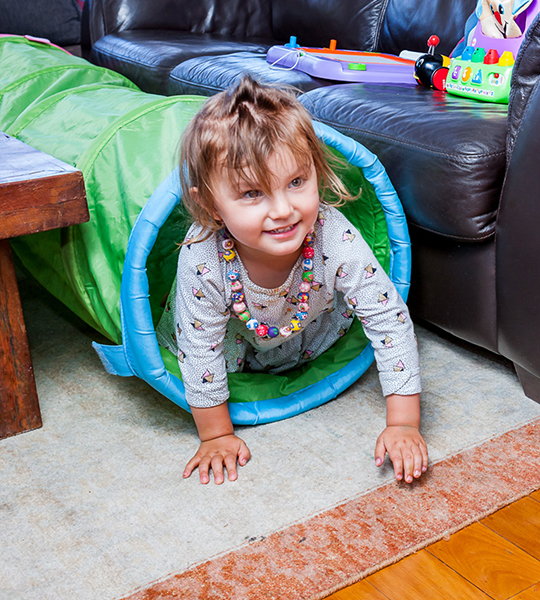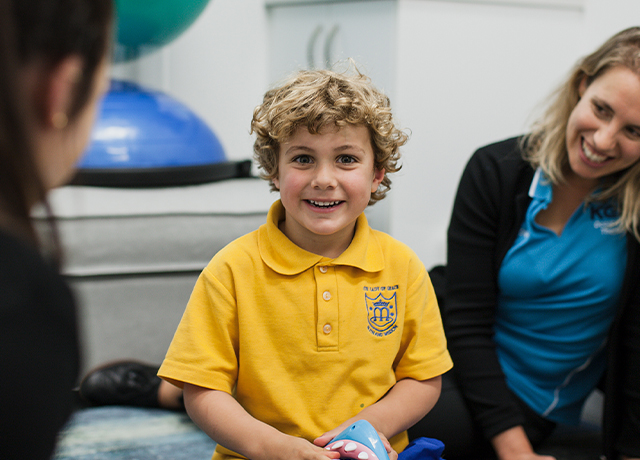 Creative and effective learning support programs for schools
Early intervention screening and assessments
Individual and group therapy
Developmental programs at school
Teacher and EA professional development
Parent education sessions
Environmental modification consultation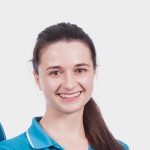 "For me, the best experience is when you have a breakthrough with a client who is hesitant to engage. That journey of building engagement, rapport and a relationship with them is really rewarding. "
Abigail Falck
Peadiatric Occupational Therapist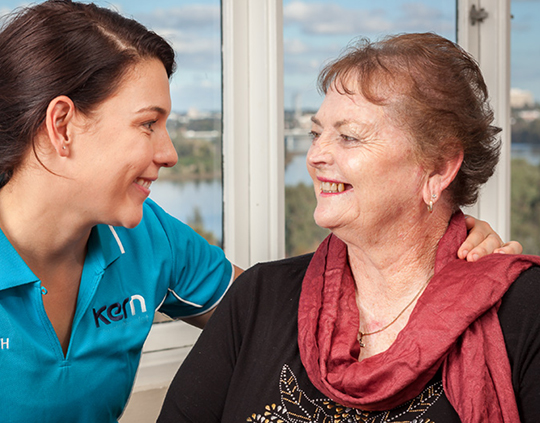 Other Occupational Therapy Services
NDIS Occupational Therapy