The incremental small wins create the great triumphs
Guided by you, your Kern NDIS therapists will create a meaningful therapy plan with achievable goals, expanding your potential to live the life of your choosing.
"People don't care what you know, until they know that you care." – Theodore Roosevelt
Specialist NDIS services, knowledge and understanding.
Augmentative and Alternative Communication (AAC)
Early Childhood Intervention Supports
Hydrotherapy
Autism Therapy and Psychology Services
Positive Behaviour Support (PBS)
Assistive Technology and Home Modifications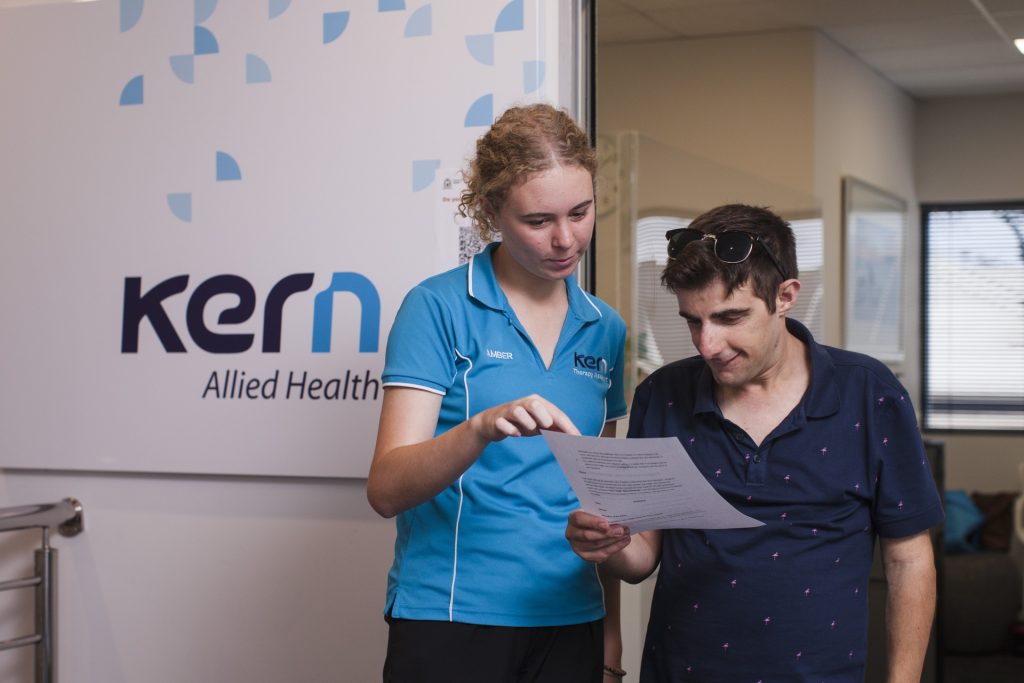 Therapy where you want it, when you need it
Available as both a clinic-based and mobile therapy service, our NDIS occupational therapists work across the life span, from children to older adults, in an environment of your choice.
Getting the most from your NDIS plan?
Helping to make the NDIS simple. We understand how difficult it can be navigating a new and changing system such as the NDIS. From the first phone call through to the renewal of your plan, our dedicated clinical services managers and coordinators are available to help.
Kern can offer you the highest level of expertise in physio, occupational therapy, speech therapy, social work and psychology, meaning you can access all your therapy needs from the same team. This allows you greater choice and flexibility within your plan to adjust the type of therapy and frequency of services at any time, without the need to change the service booking. For example, if you achieve your physio goals early, or another therapy becomes a priority, we simply adjust your plan accordingly.
An effective therapy team plan their interventions to reinforce and support each other's strategies. Kern's multi-disciplinary approach maximises the benefits of every therapy session by enabling therapists to work together, leading to more coordinated therapy planning, and most importantly, better outcomes for you.
As an integral member of your therapy team, your key worker will be your central point of contact and responsible for the effective coordination of your therapy plan. You'll also be reassured that every Kern therapist is supported by an experienced leadership team and dedicated clinical services managers.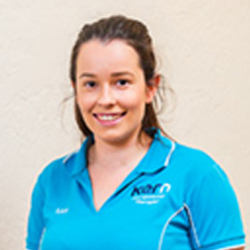 "The satisfaction and joy of seeing individuals achieve their goals is a feeling like no other."
Sam Houston
Occupational Therapist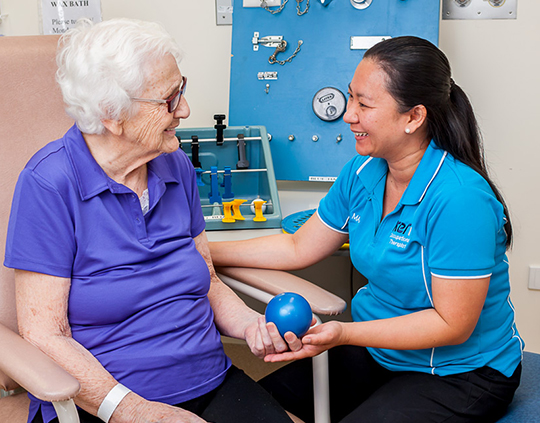 What Our Clients Say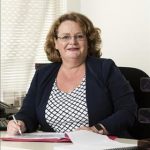 "I would strongly recommend Mark and his team as a partner in health care. They always treated the patient, not the disease."
Di Barr
Executive Director, AKG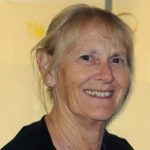 "Kern not only provide excellent standards of clinical care, service flexibility and accountability, but their caring and compassionate staff have integrated into our values-based operations, with very strong cultural alignment."
Margaret Sturdy
Director of Medical Services at Peel Health Campus
NDIS Services Price List
Download our Services Price List